Keep Philadelphia Beautiful brings together diverse groups of people for community beautification and environmental education to spark collective action and create flourishing neighborhoods throughout the city.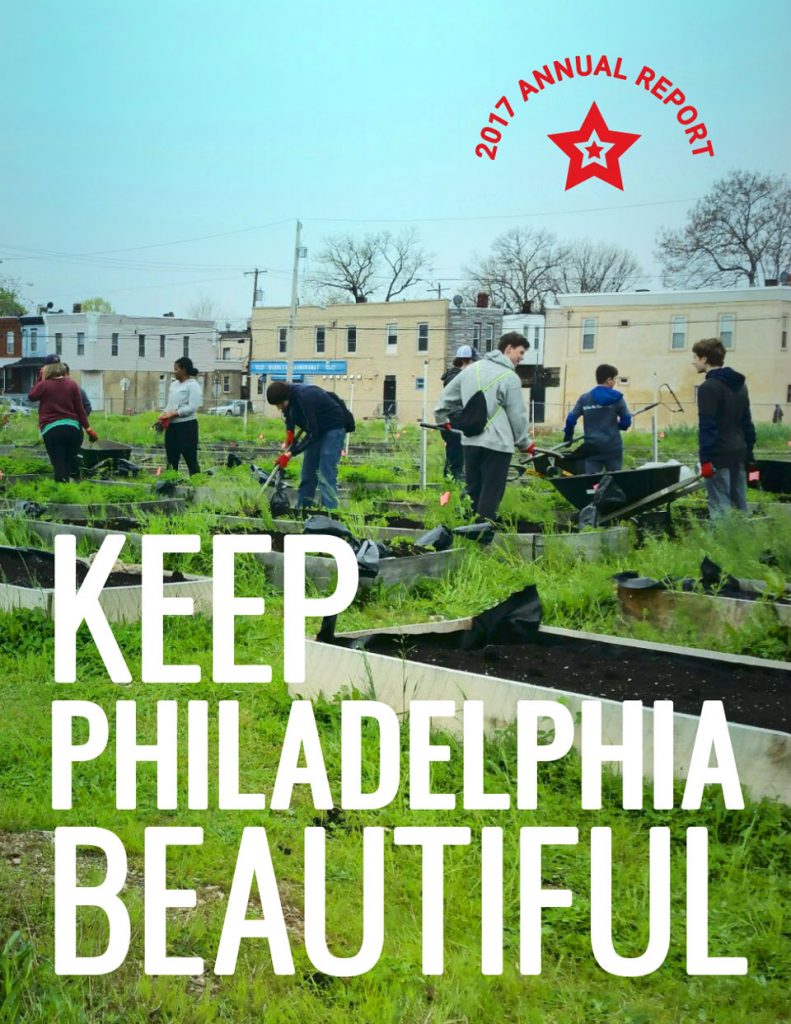 Goal: Create an annual report describing the efforts and results of Keep Philadelphia Beautiful that can also be used as a marketing tool to secure new engagement opportunities and expand funding for the next fiscal year.
Challenge: Showcase an entire year of work and impact in a concise and dynamic format that motivates the reader to keep turning the pages and keep learning more about the organization.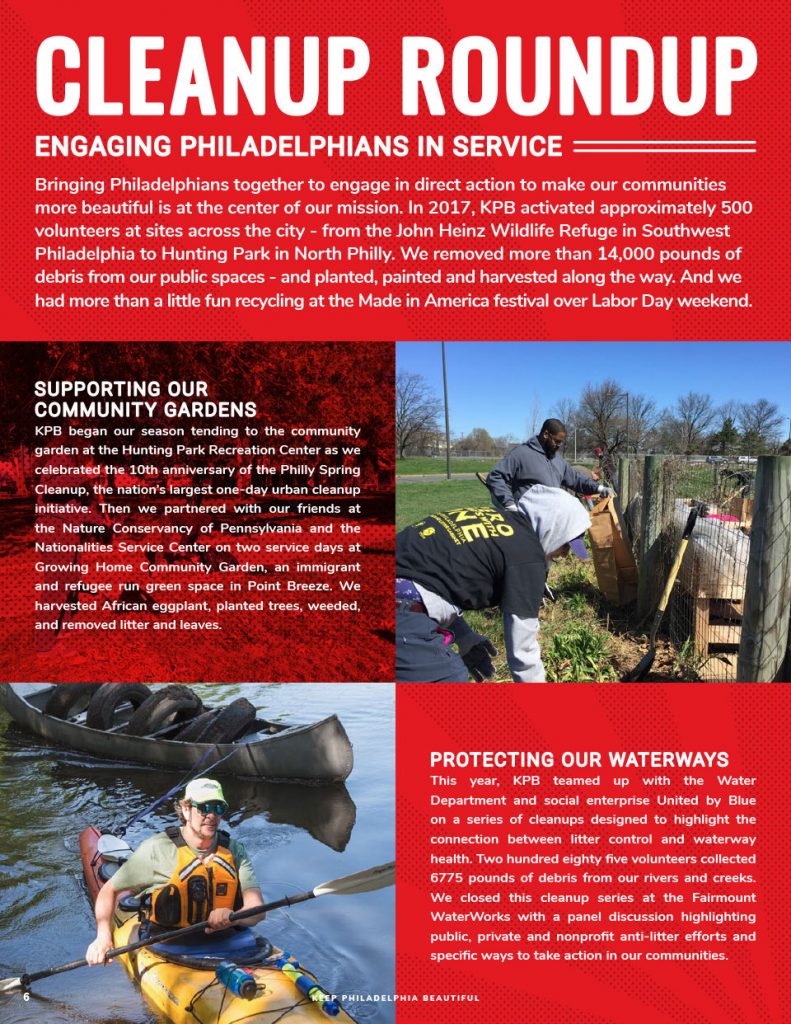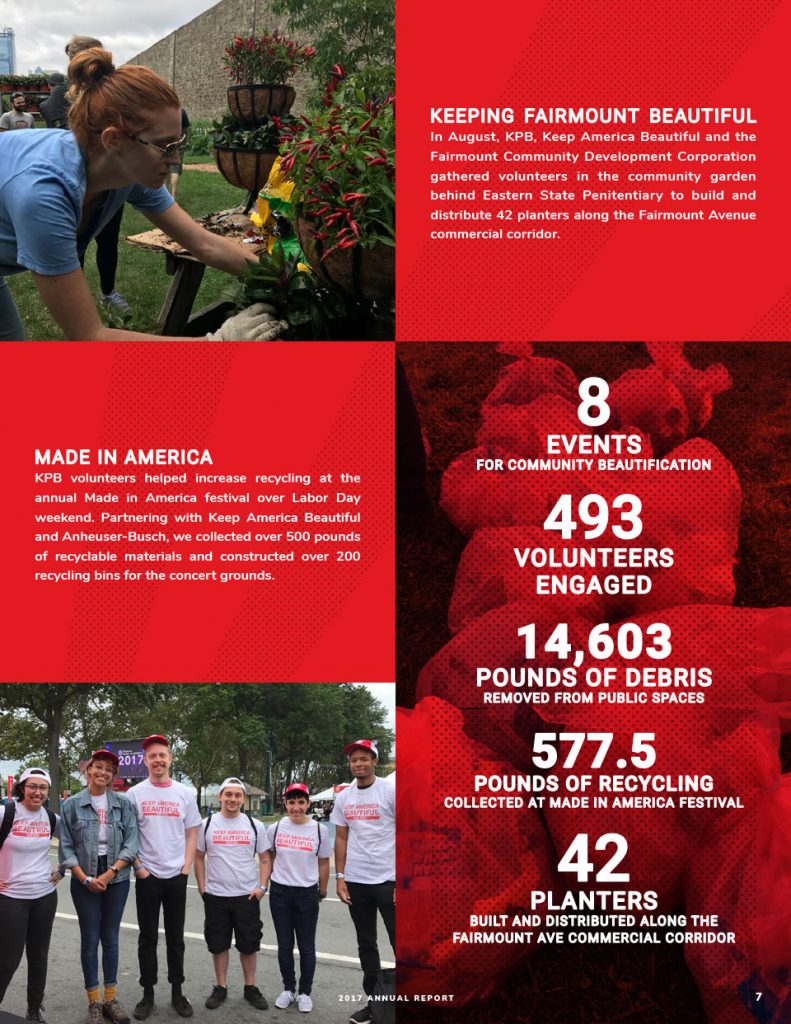 There are a lot of people who want to help and are not sure how to get started. Keep Philadelphia Beautiful is effective at finding and creating volunteer opportunities as an accessible way to engage community members.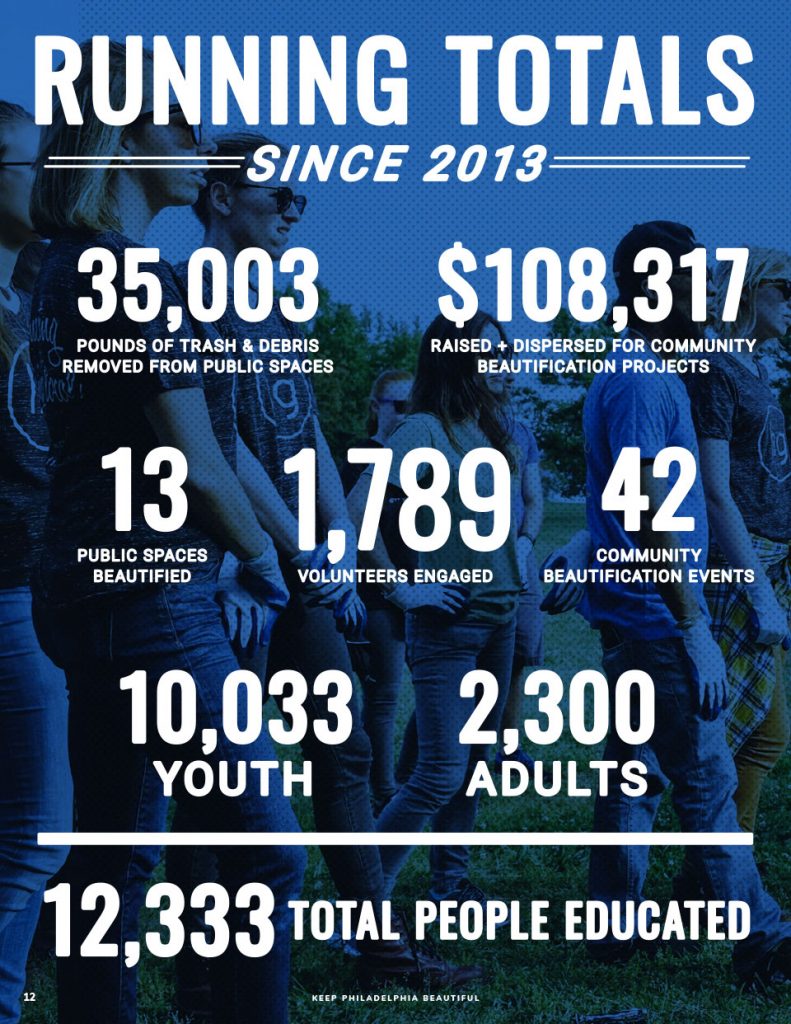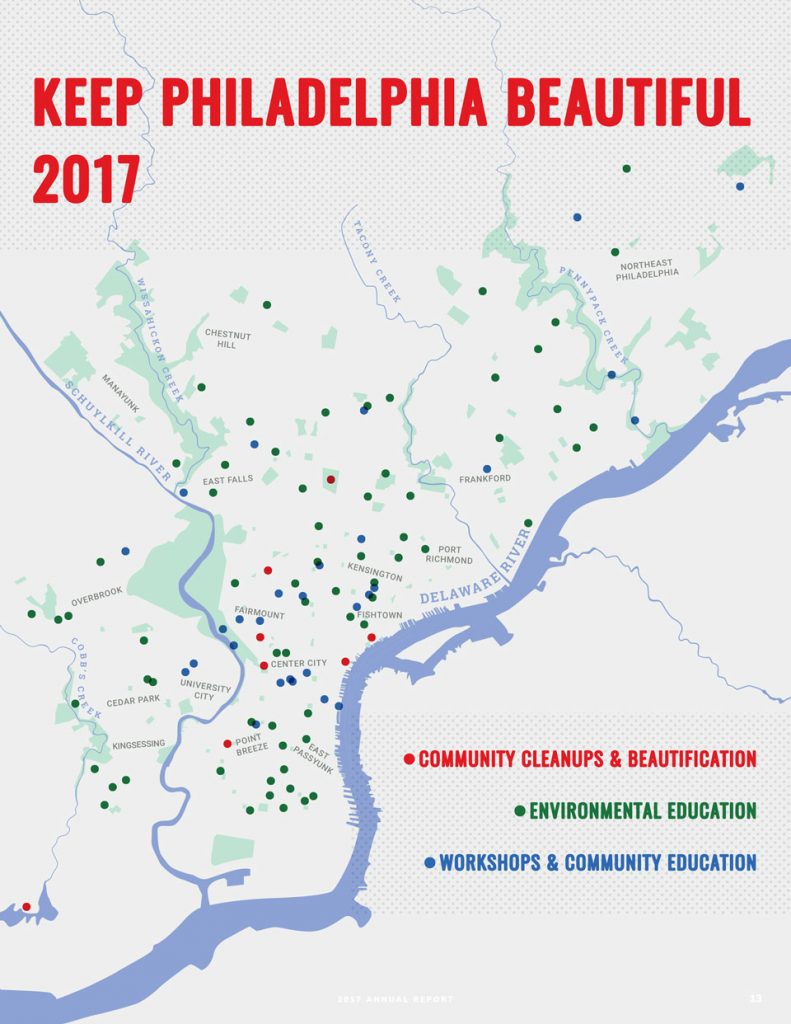 The map shows education and beautification events throughout Philadelphia. It uses waterways and green spaces as landmarks to remind the reader that nature is everywhere, even in a large city.
To view the full report click here