In 2018 Campus Philly's web presence consisted of three distinct properties serving Philadelphia college students: a job board, an events calendar highlighting student discounts, and a general website focusing on evergreen content. This allowed us to tailor content for specific user groups, but the process of maintaining three sites and keeping the content fresh was inefficient. We also knew there was a growing amount of cross-site traffic based on website analytics.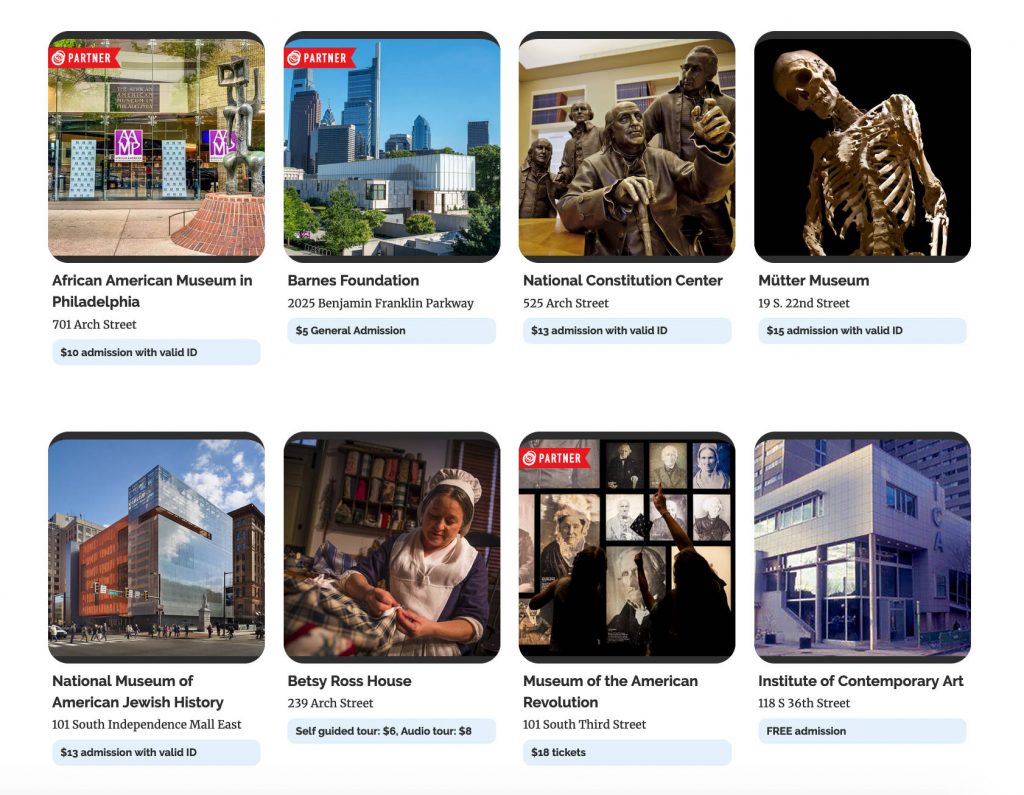 It was time to streamline the process and consolidate our audience to provide a more engaging experience for students. This would be handled incrementally, first bringing the events and student discount features into the general website, followed by a full redesign that added a job board. In the first six months of this process we saw a 130% overall increase in traffic.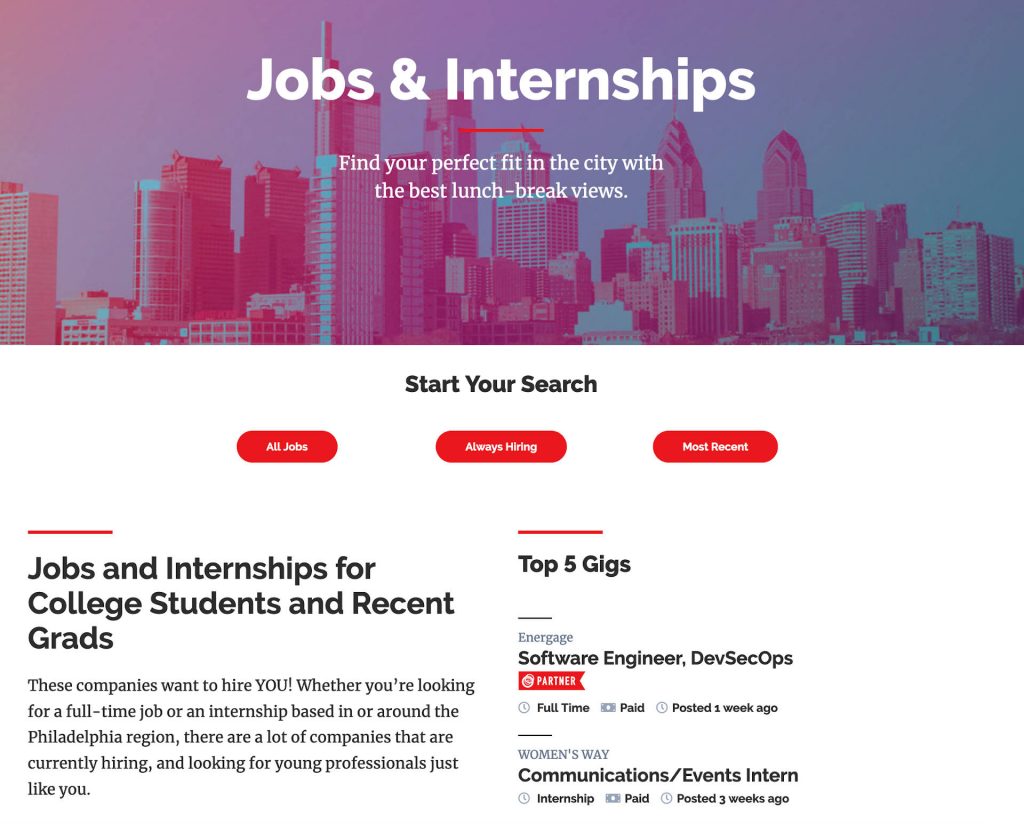 For the 2020 redesign Campus Philly worked with Spacious, a web design company based in West Philly. The existing features (events calendar, student discount directory, blog) were brought over and updated. On the new jobs board, user experience was improved for both students and the employers posting jobs resulting in a 500% increase in job posts in the first month.
To see the live website visit campusphilly.org