Design, Fashion & Architecture Press Kit
Uwishunu.com is a blog that covers dining, nightlife, and culture in Philadelphia. This press kit was used to promote the city's design, fashion, and architecture to visiting media.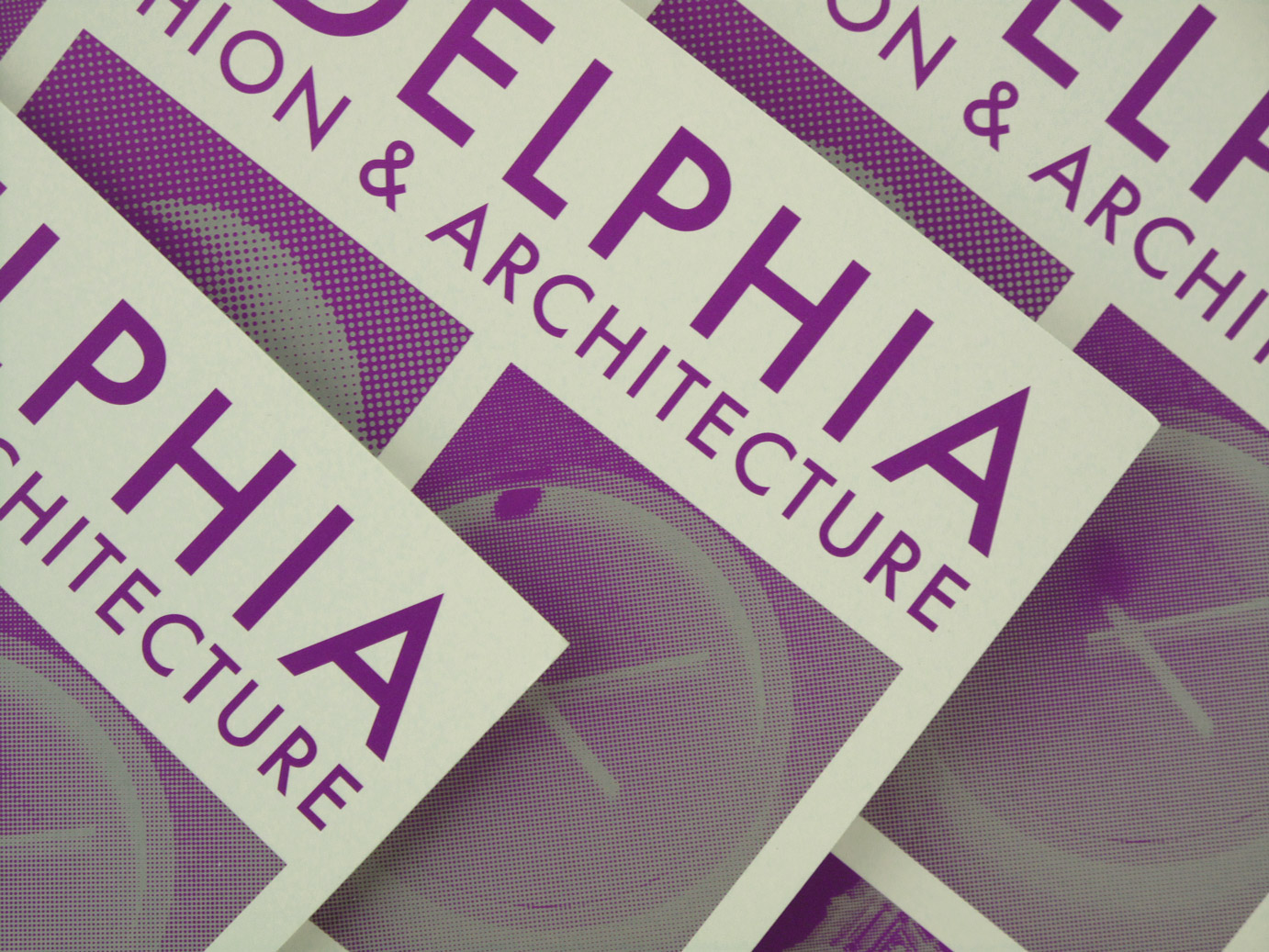 Press Kit Cover Detail
The press kit uses two-color printing with an enlarged halftone screen effect to create a texture that vibrates between the colors.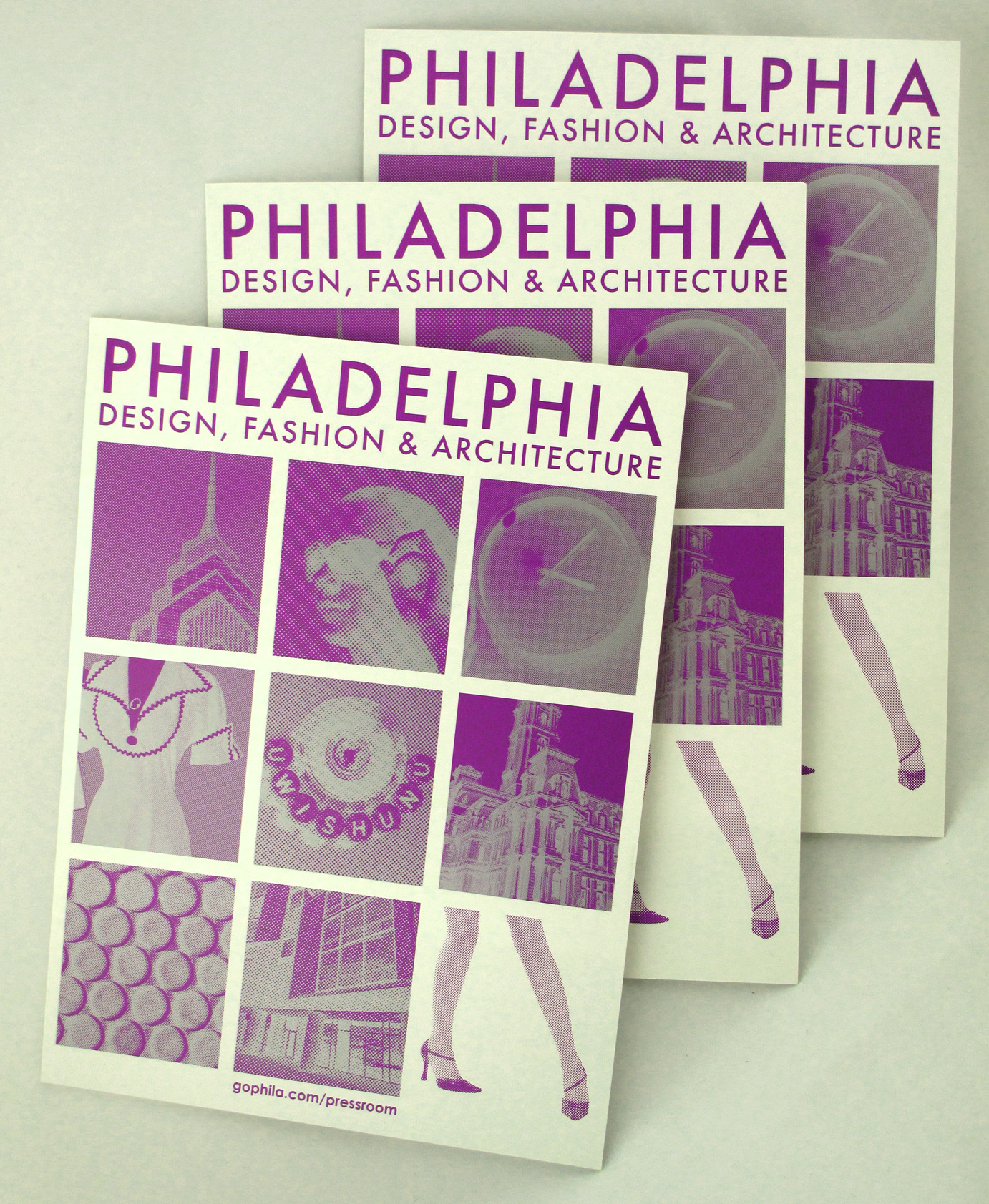 Press Kit Cover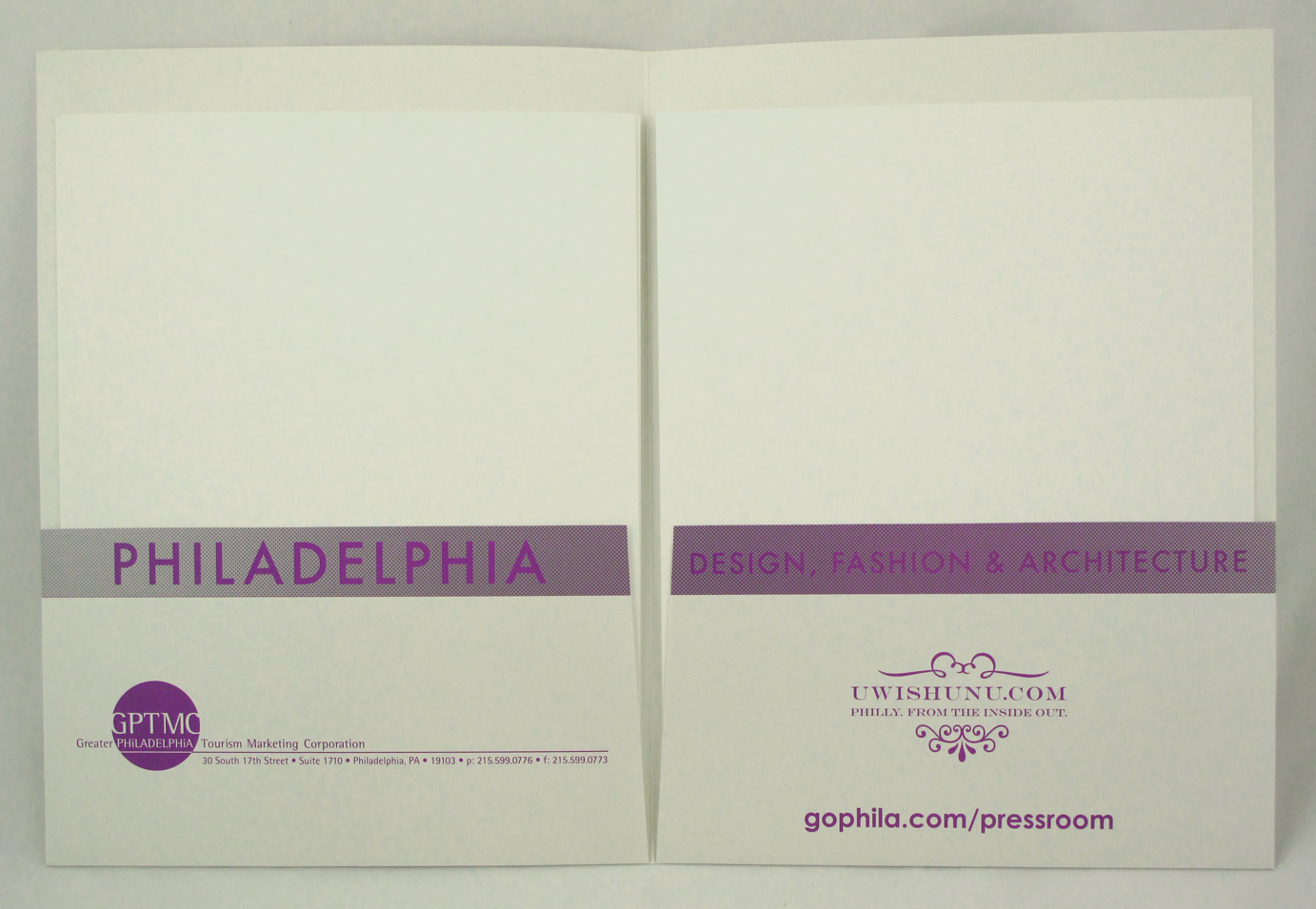 Press Kit Interior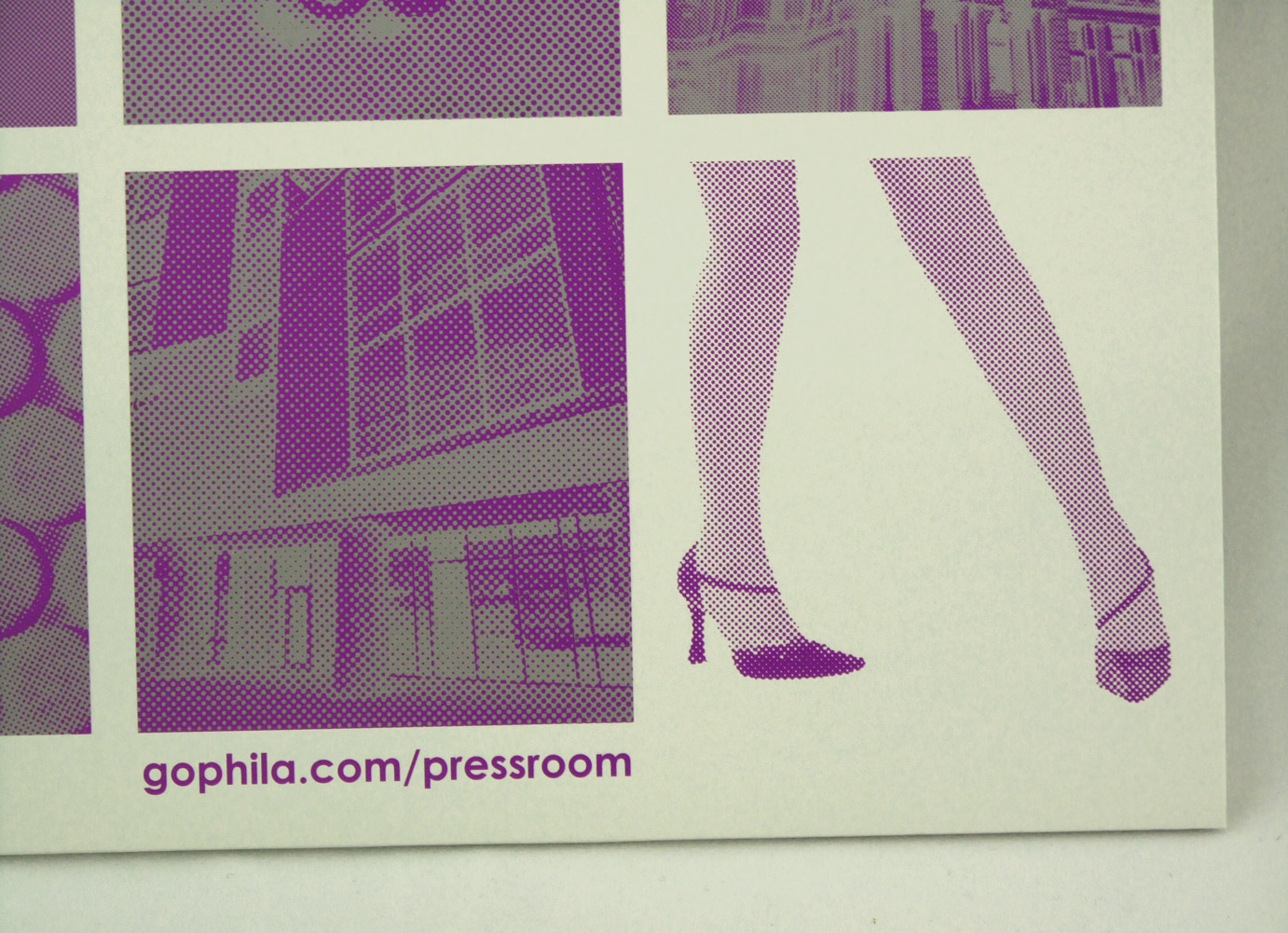 Press Kit Cover Detail