IVCC 2010 Annual Report
In 2010 the Independence Visitor Center Corporation (IVCC) expanded their services to five locations in Center City Philadelphia to better serve visitors throughout their stay. The design of the report uses architectural elements from the new locations to highlight the expansion.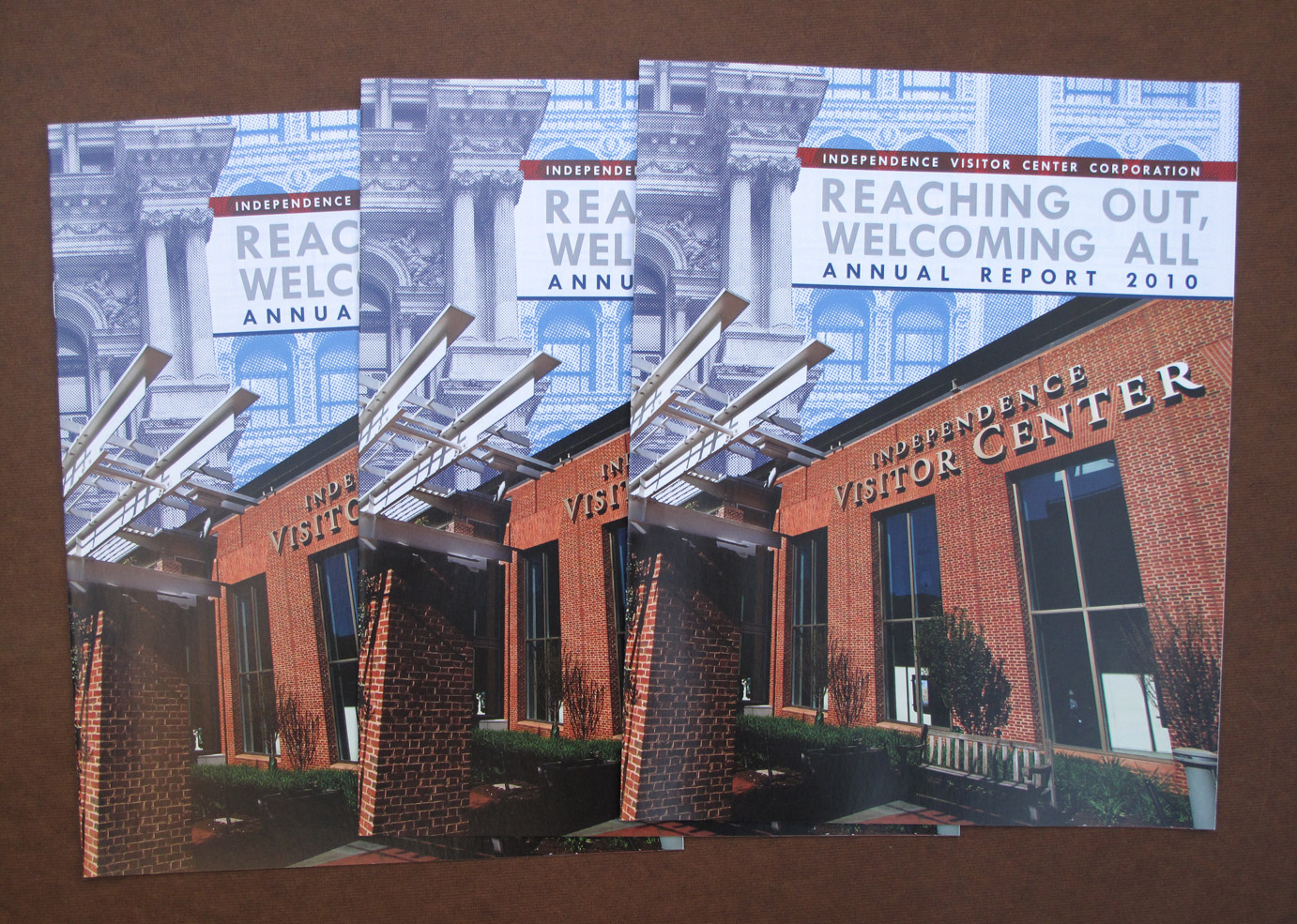 The cover features the Independence Visitor Center, located at 6th and Market Streets, with Philadelphia City Hall and the Pennsylvania Convention Center in the background.
Four new locations: Services were expanded to include the Pennsylvania Convention Center, Philadelphia City Hall, LOVE Park, and the Central Library.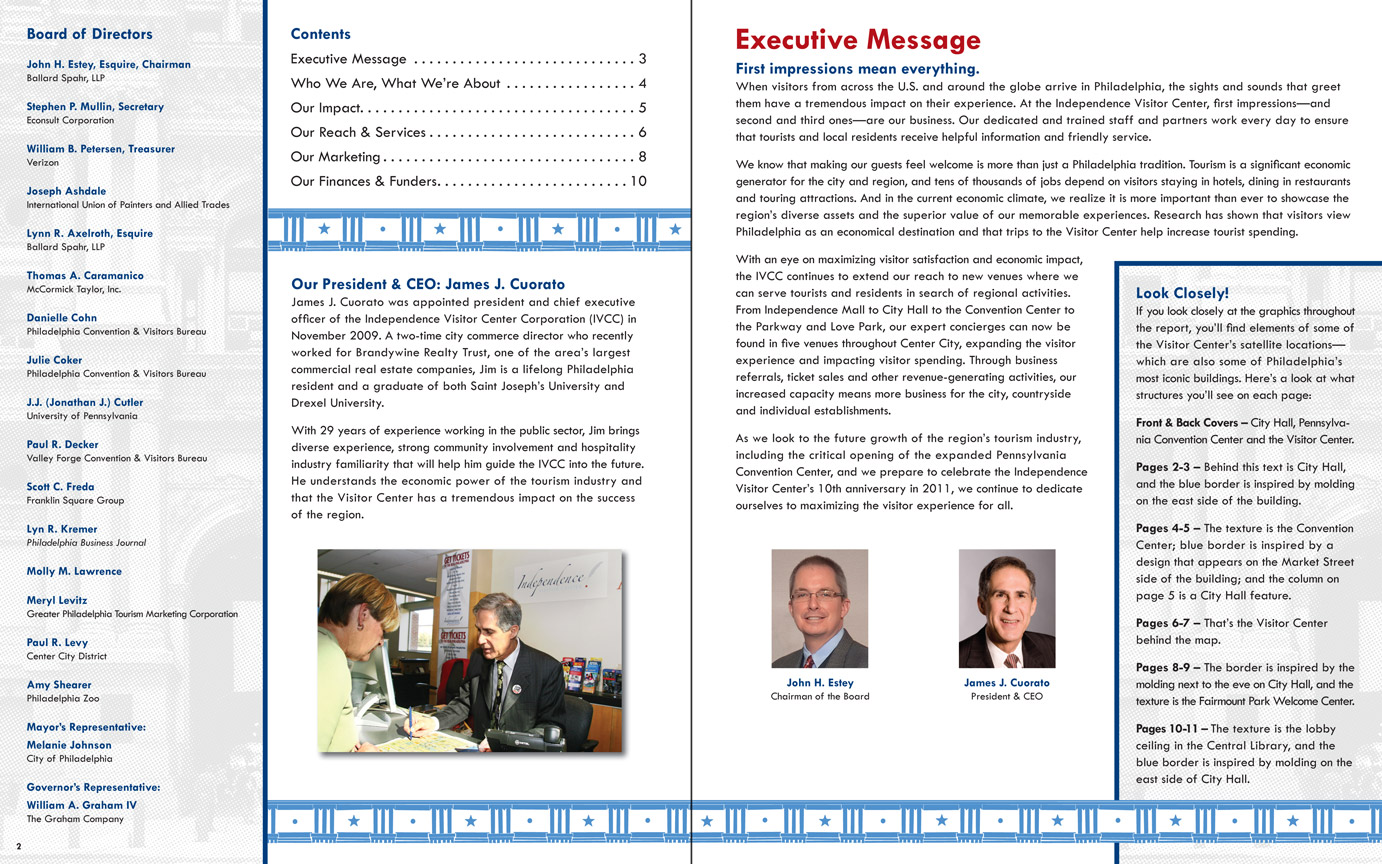 Pages 2 and 3 feature the Executive Message with a pattern from the molding on Philadelphia City Hall.
Made from Scratch: I created the architectural elements, like the molding from Philadelphia City Hall below, based on detailed photos and observations that I made of each building.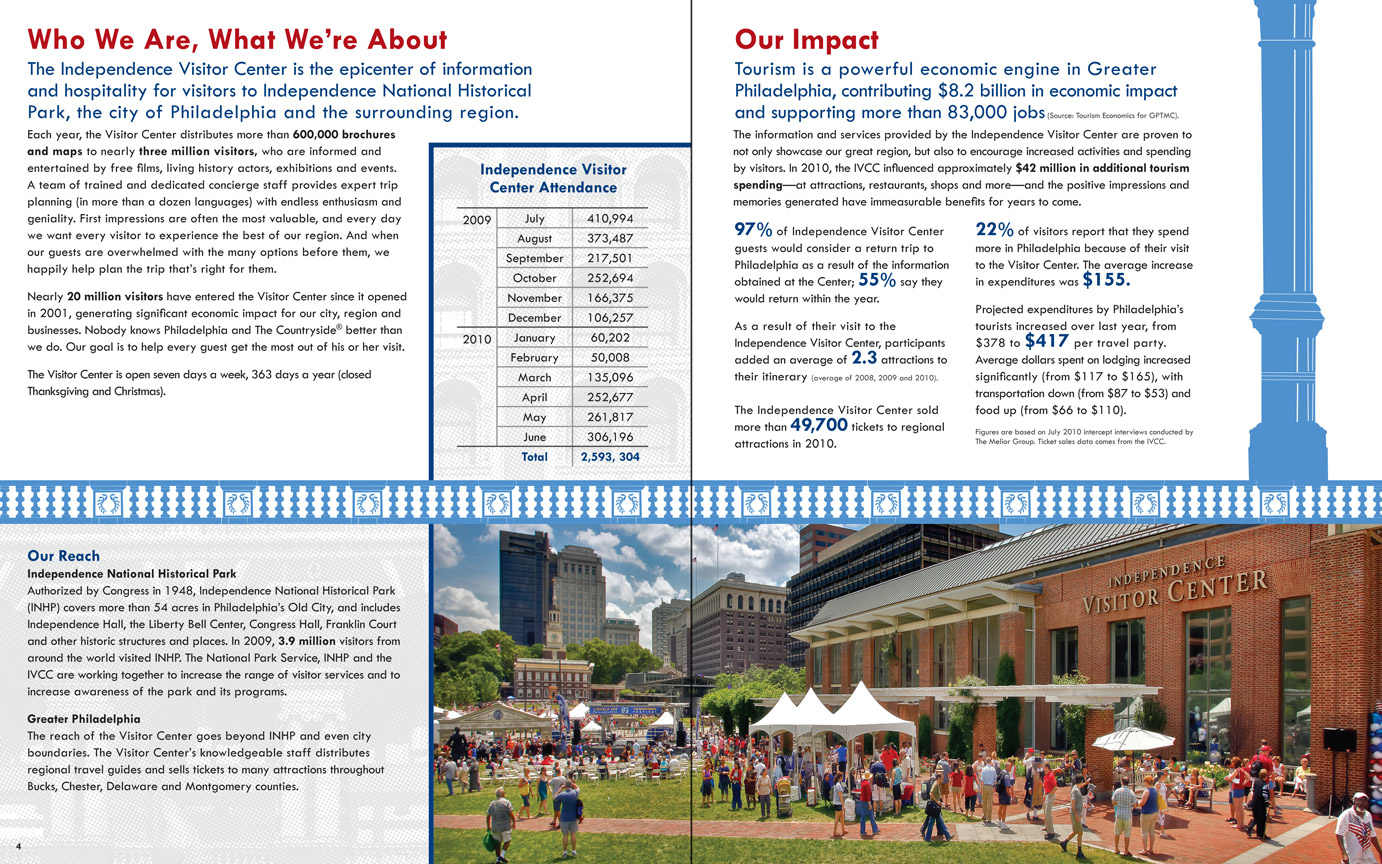 Pages 4 and 5 give an overview of the activities and impact of the IVCC. This spread uses a pattern based on the front railing of the Pennsylvania Convention Center (detail below).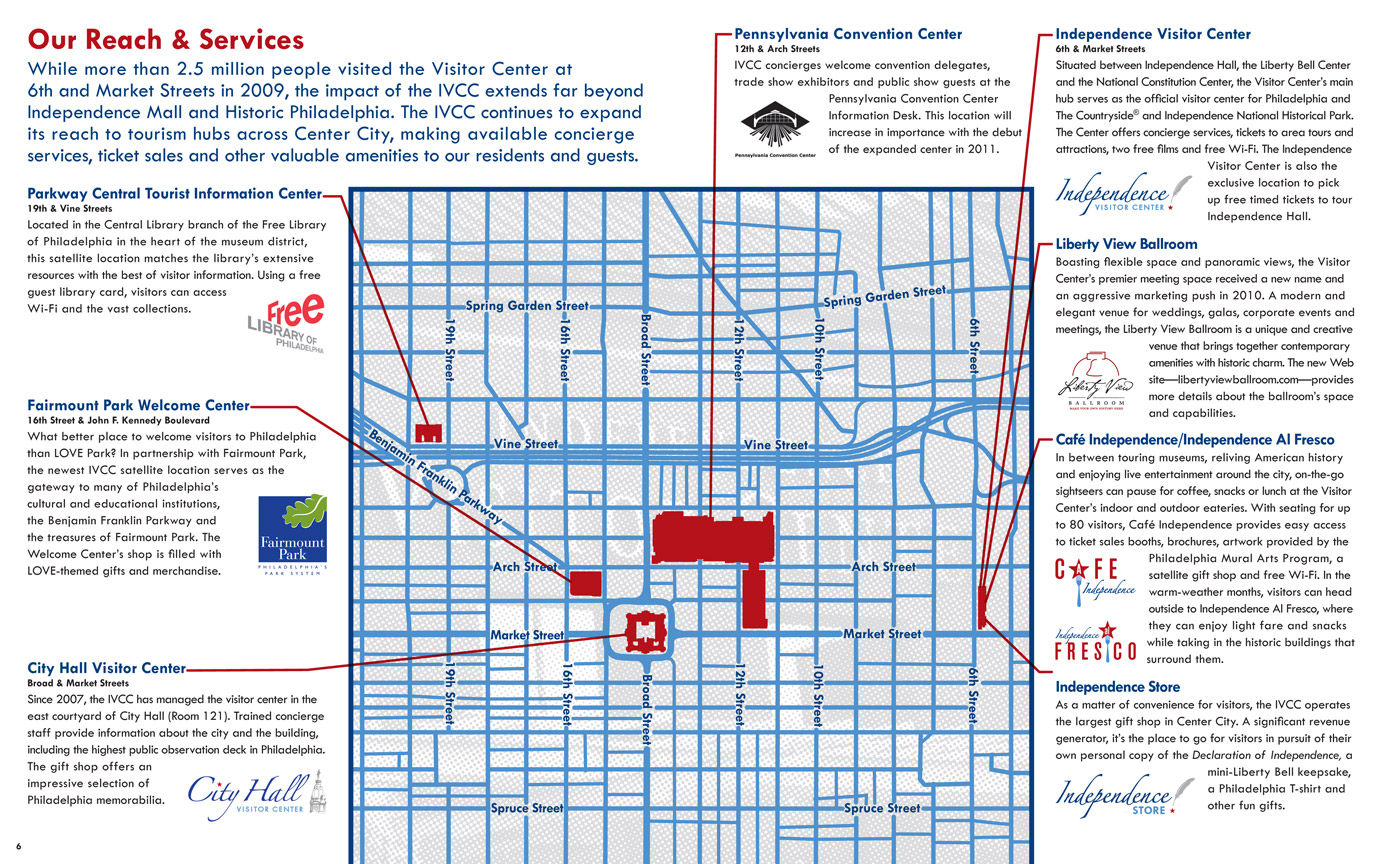 The center spread of the report features a map outlining the services available to visitors in Center City.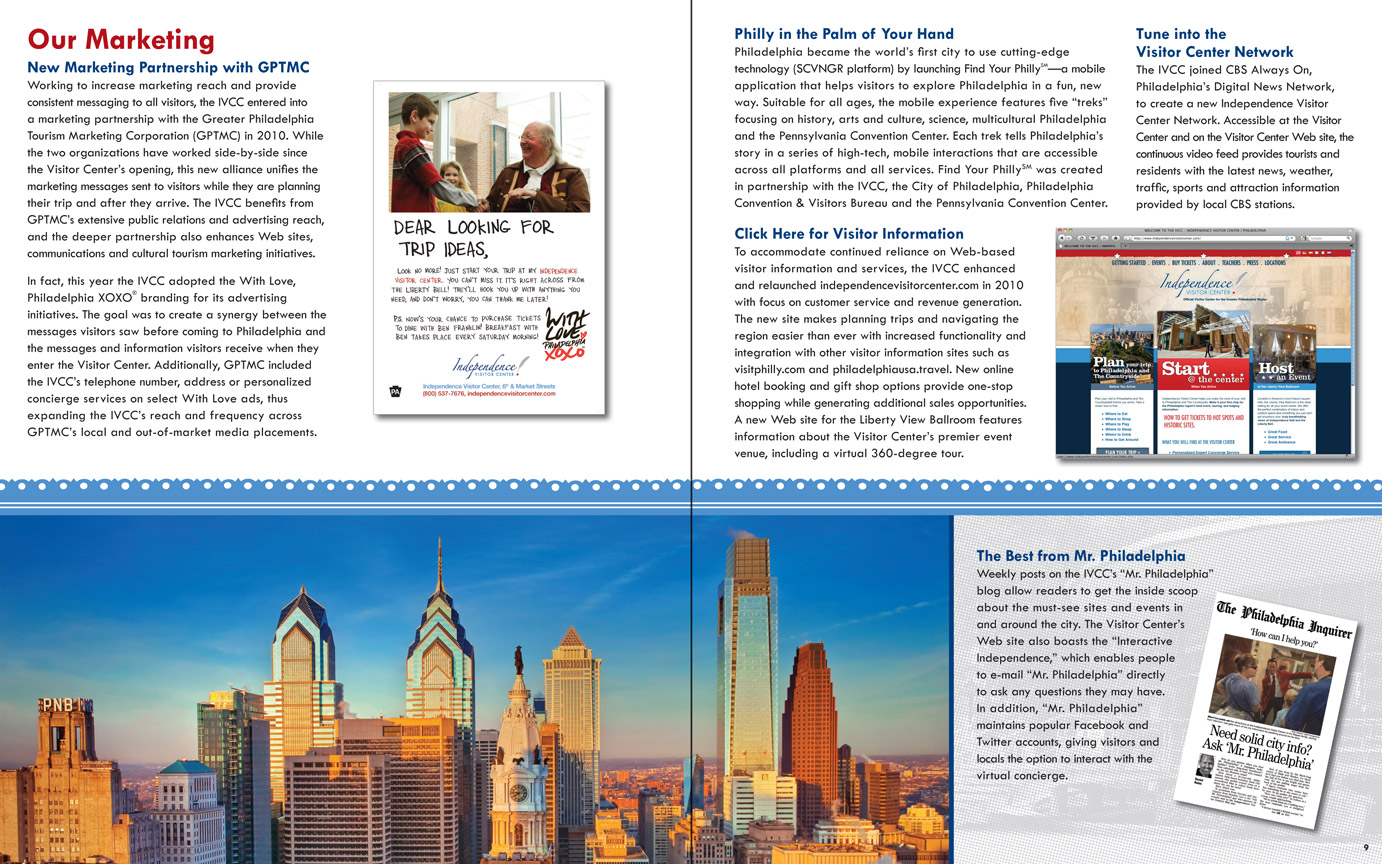 Pages 8 and 9 cover the marketing efforts of the IVCC and feature a pattern from the eve on City Hall (detail below).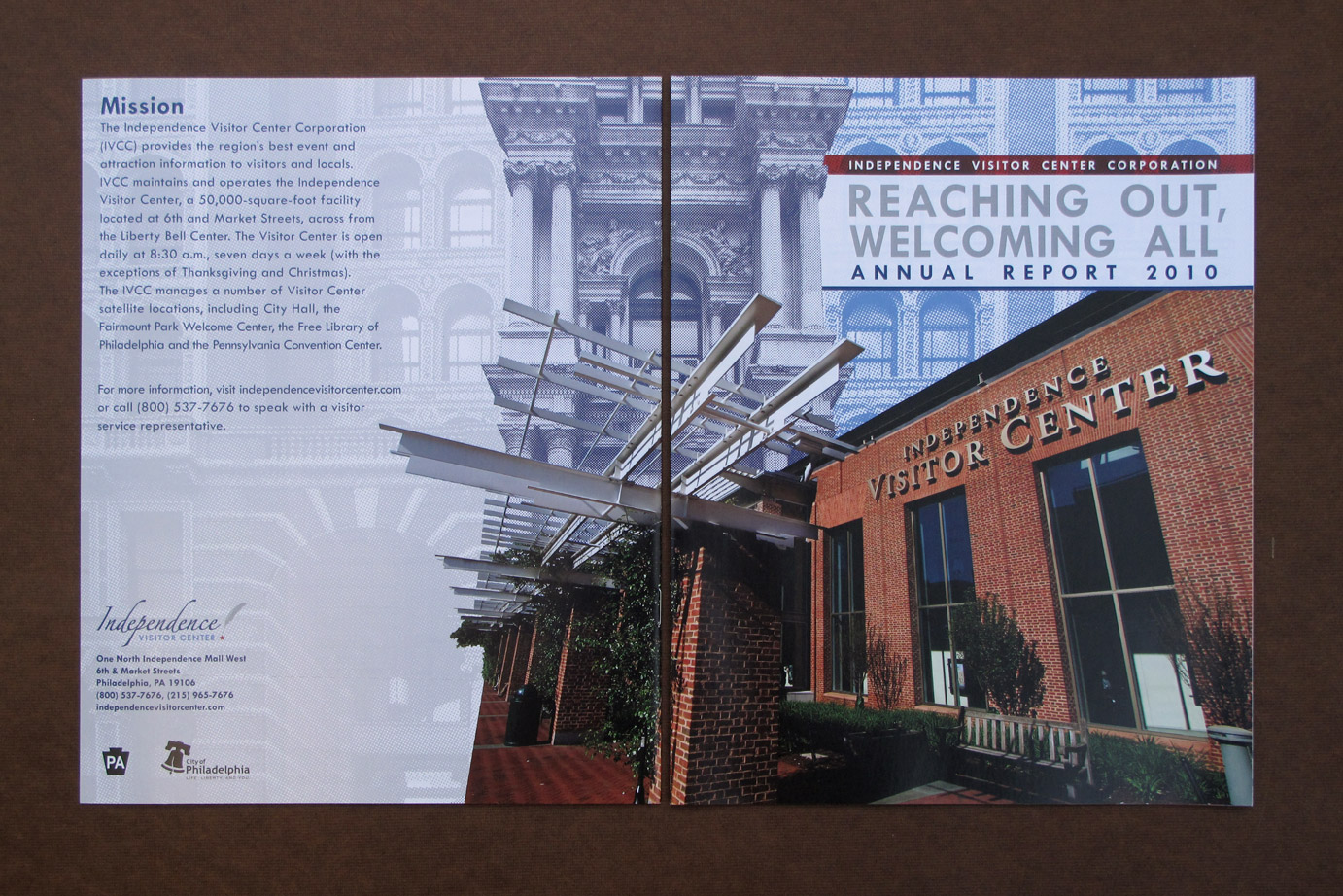 The back of the report shows readers a continuation of the collage on the front cover.
For more on the Independence Visitor Center check out their website.