Campus Philly
Campus Philly is a non-profit that connects college students to internship opportunities and local culture. These off-campus experiences make these students more likely to stay in Philadelphia after they graduate.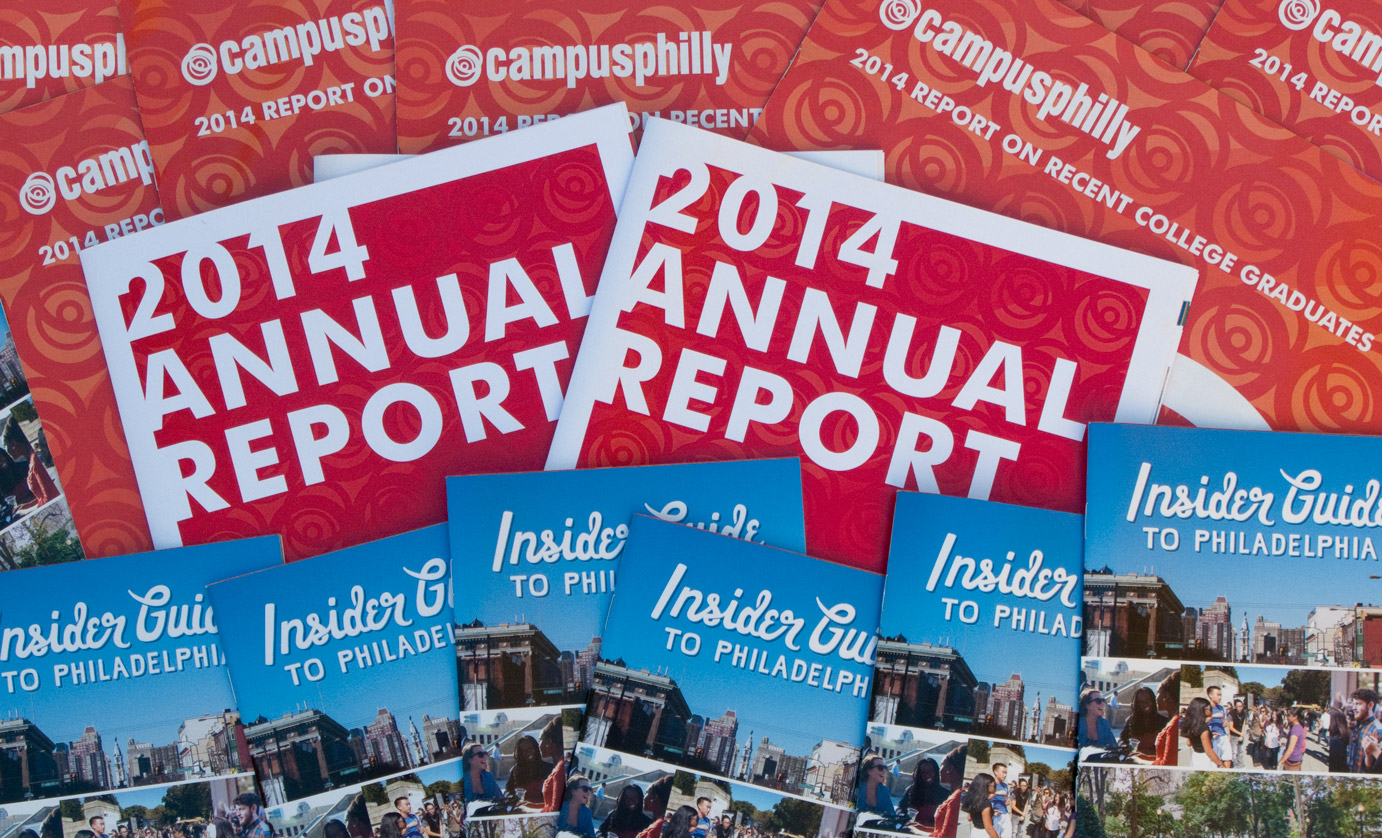 Campus Philly Print Publications: Choosing Philadelphia, 2014 Annual Report, and Insider Guide to Philadelphia
The Insider Guide to Philadelphia is Campus Philly's annual print publication for students with a ditribution of 80,000 throughout the Philadelphia Region. Download full PDF here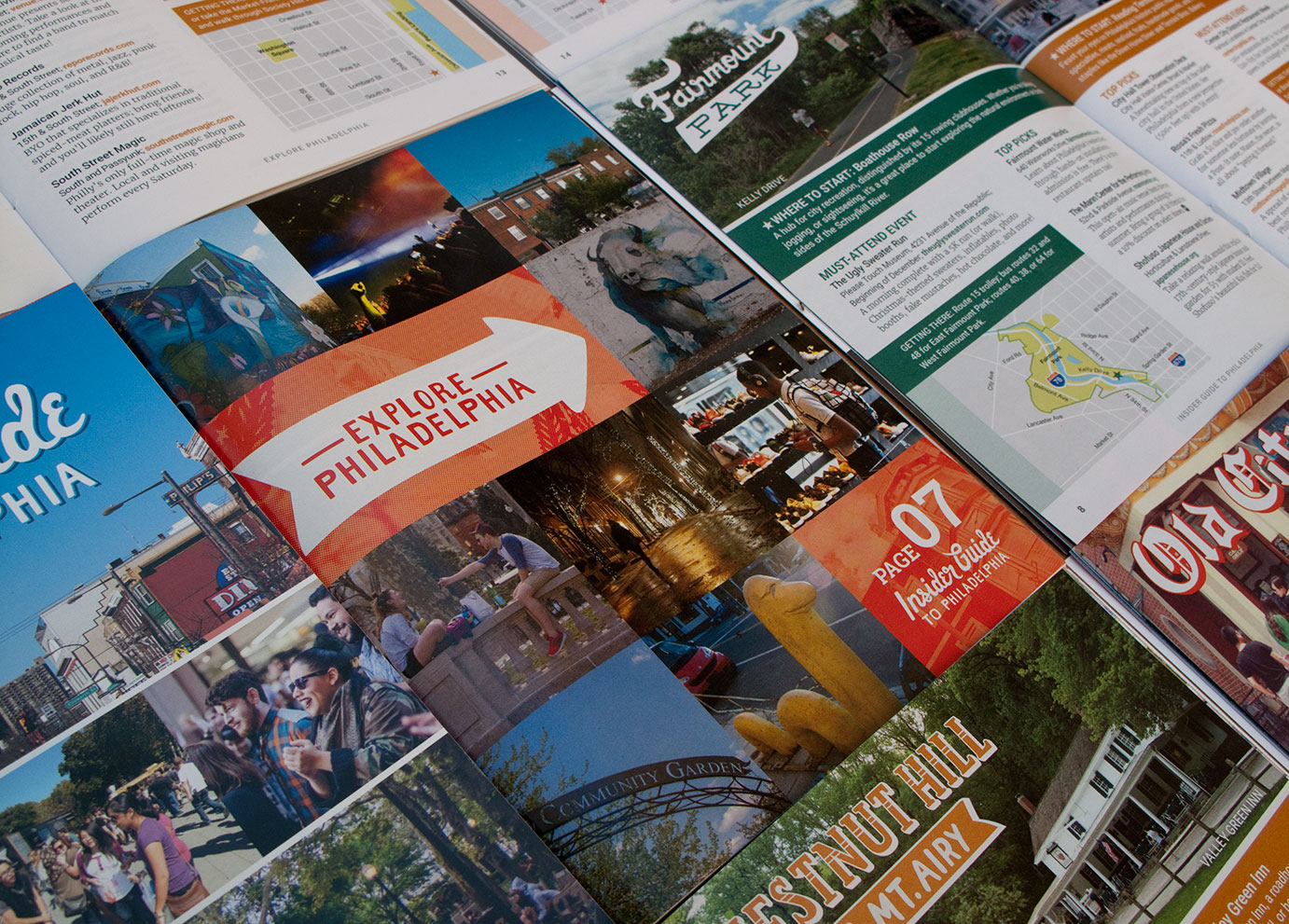 The Explore Philadelphia section of the 52-page guide features top picks and transportation info for twelve neighborhoods around the region.
Choosing Philadelphia ran as an insert in the Philadelphia Business Journal in December 2014. It featured infographics and other data from Campus Philly's survey of recent graduates. More info here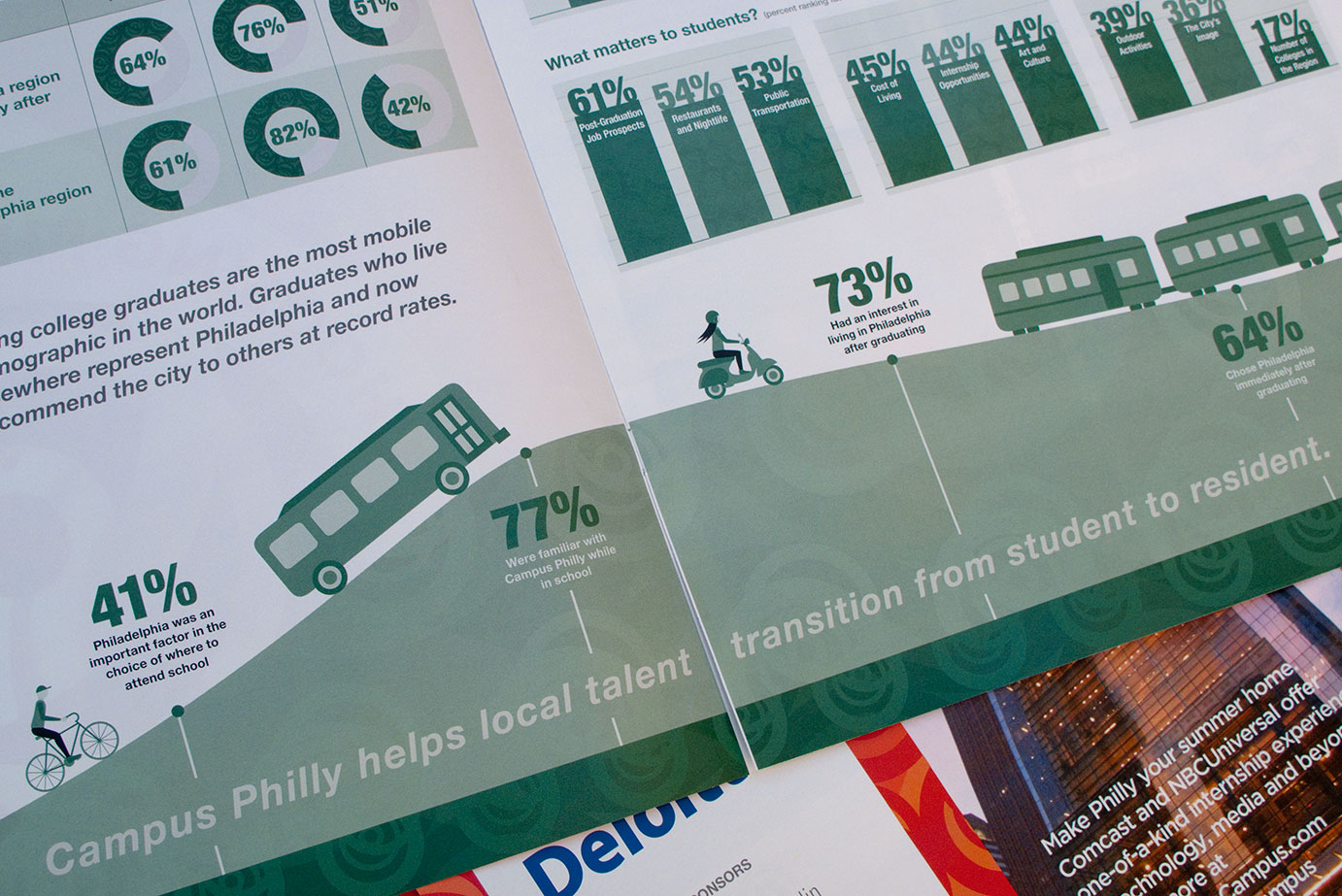 The 2014 Annual Report told the story of students connecting with their city through career-building interships and experiences with local arts and culture. Download full PDF here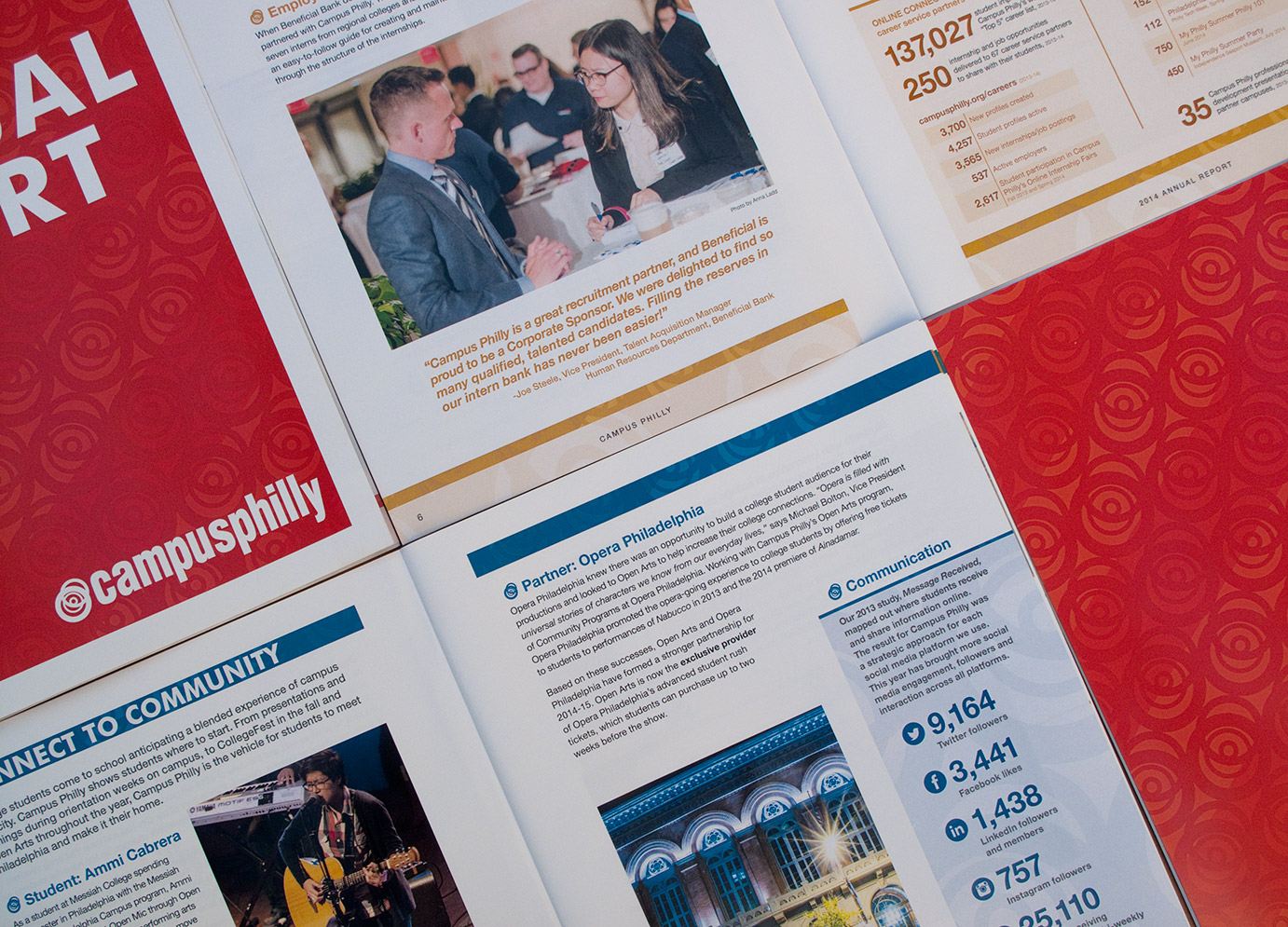 Shout out to my creative collaborators at Campus Philly: Brett Ferdock, Anna Ladd, and Jackie Papanier