GPTMC 2012 Annual Report
In 2012 GPTMC (aka Visit Philly) launched the With Art Philadelphia™ campaign to promote the city's art scene. This was also a year of strong collaboration between partners interested in bringing visitors to Philadelphia.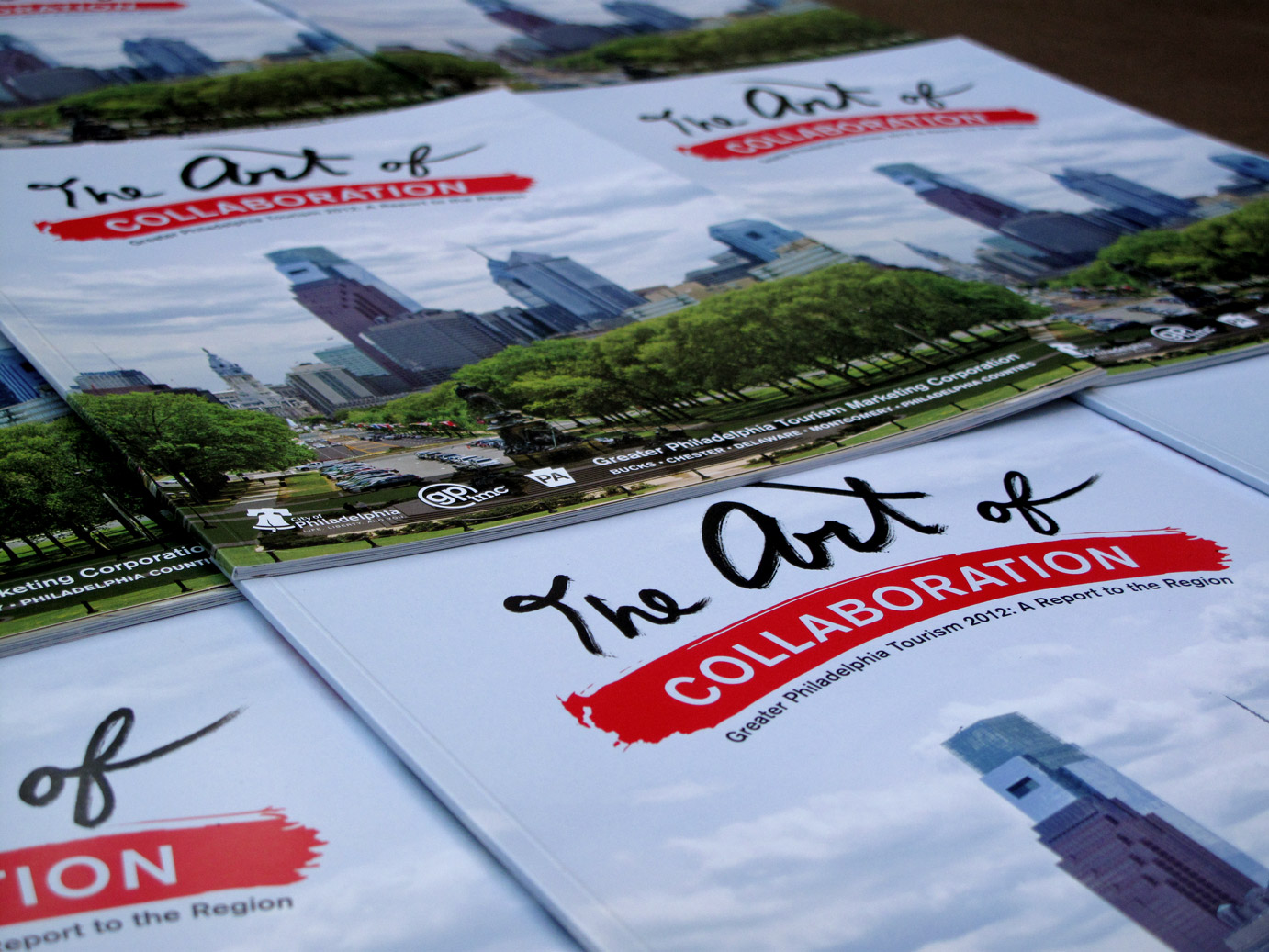 The front cover of the GPTMC 2012 Annual Report features a photo of the Ben Franklin Parkway, which connects Center City to many of Philadelphia's art and science museums.
The title theme, The Art of Collaboration, allows for a strong connection between design and content throughout the 28-page report.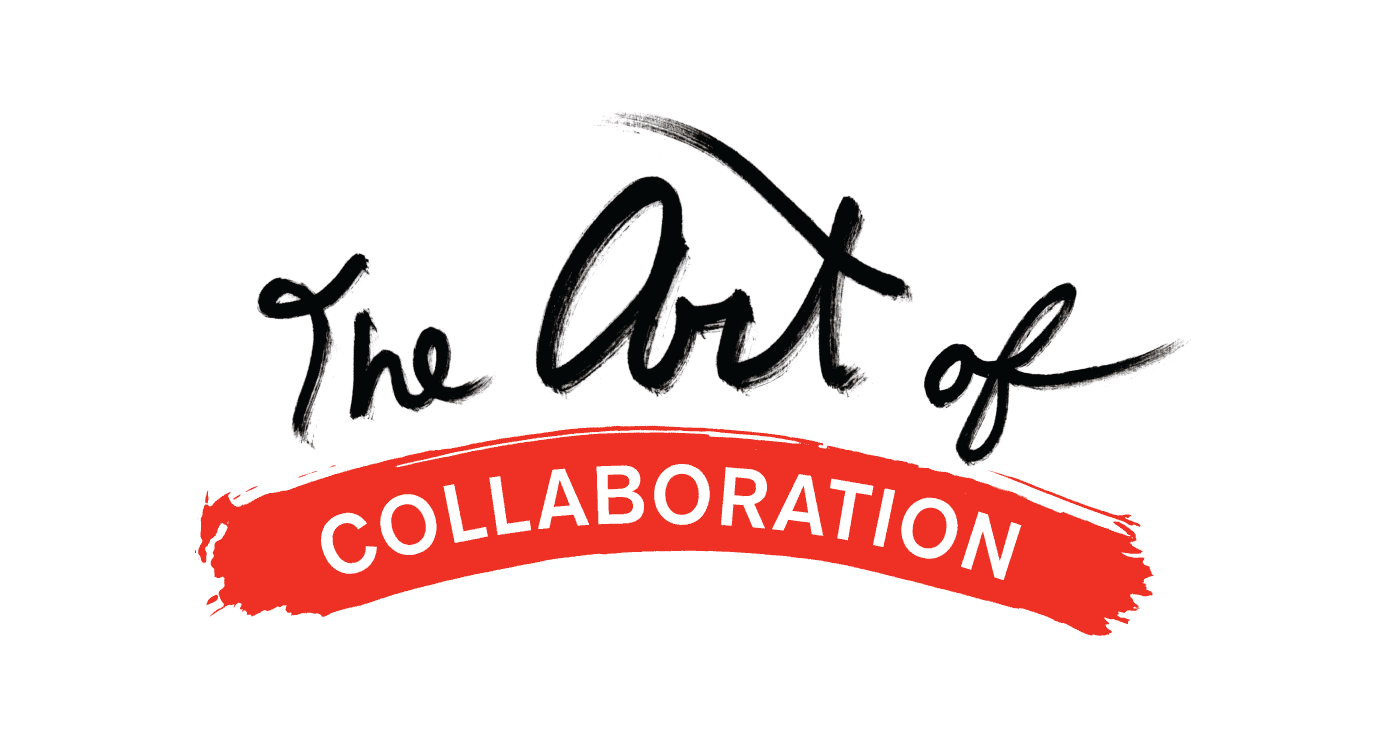 The cover title uses a combination of hand drawn typography and Akzidenz Grotesk, GPTMC's brand typeface.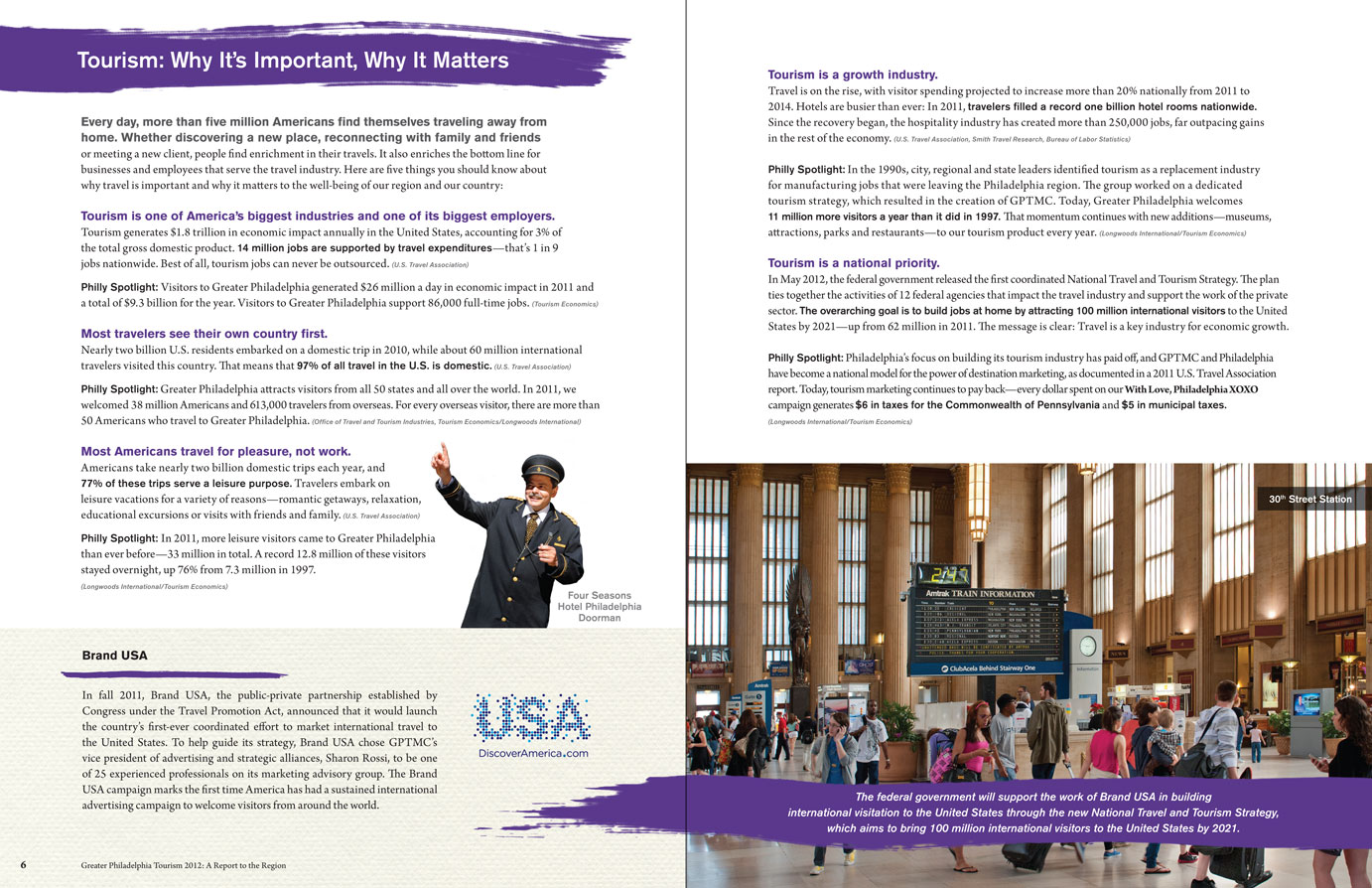 Pages 6 and 7 outline tourism's importance on a national level.
The report uses bold brushstrokes and canvas textures to connect the design with the written content.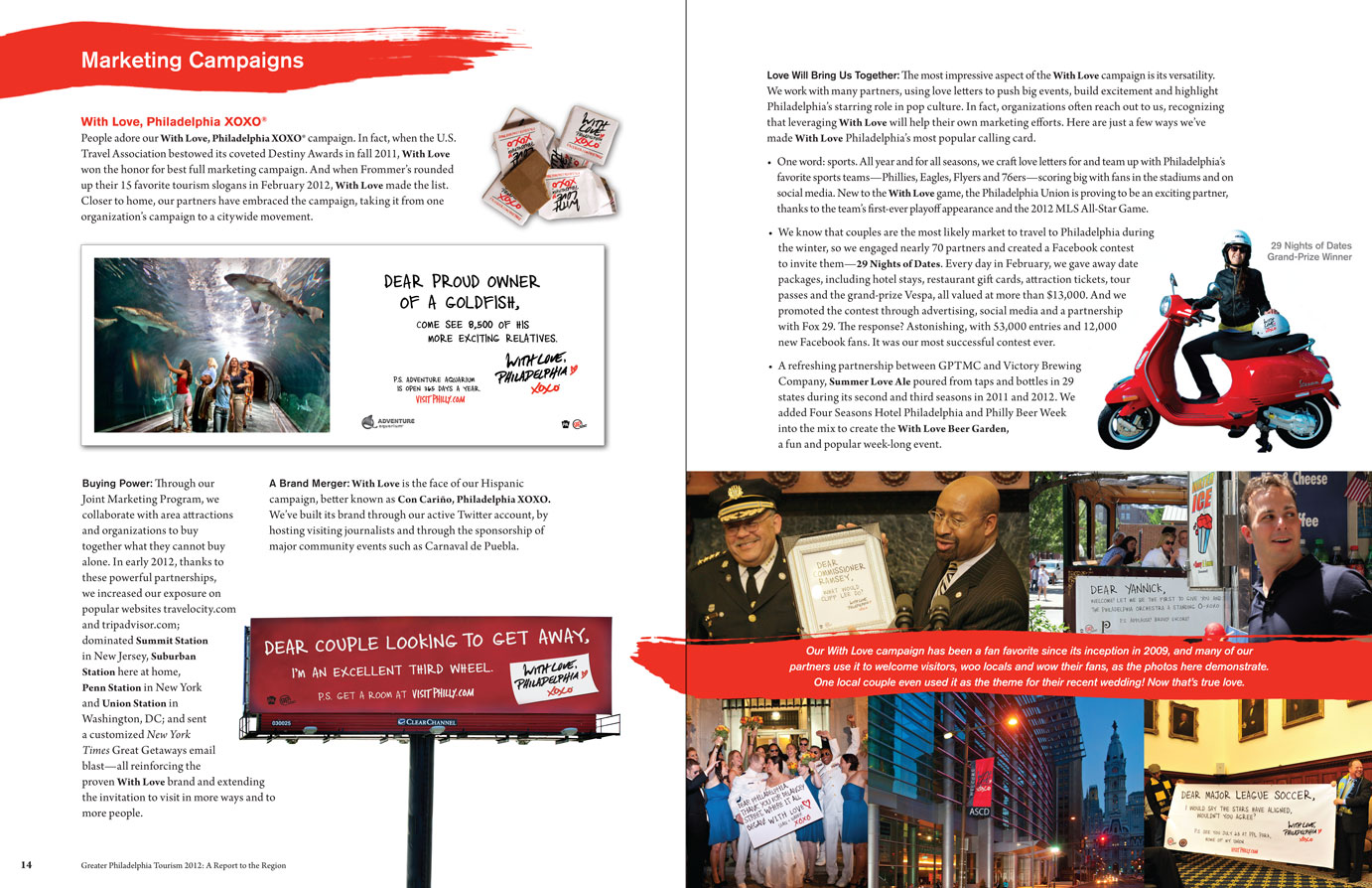 Pages 14 and 15 show how GPTMC's With Love, Philadelphia XOXO® campaign brings the city together.
Brushstroke graphics were created by hand, scanned in, and digitally colorized to match the color palette of the report.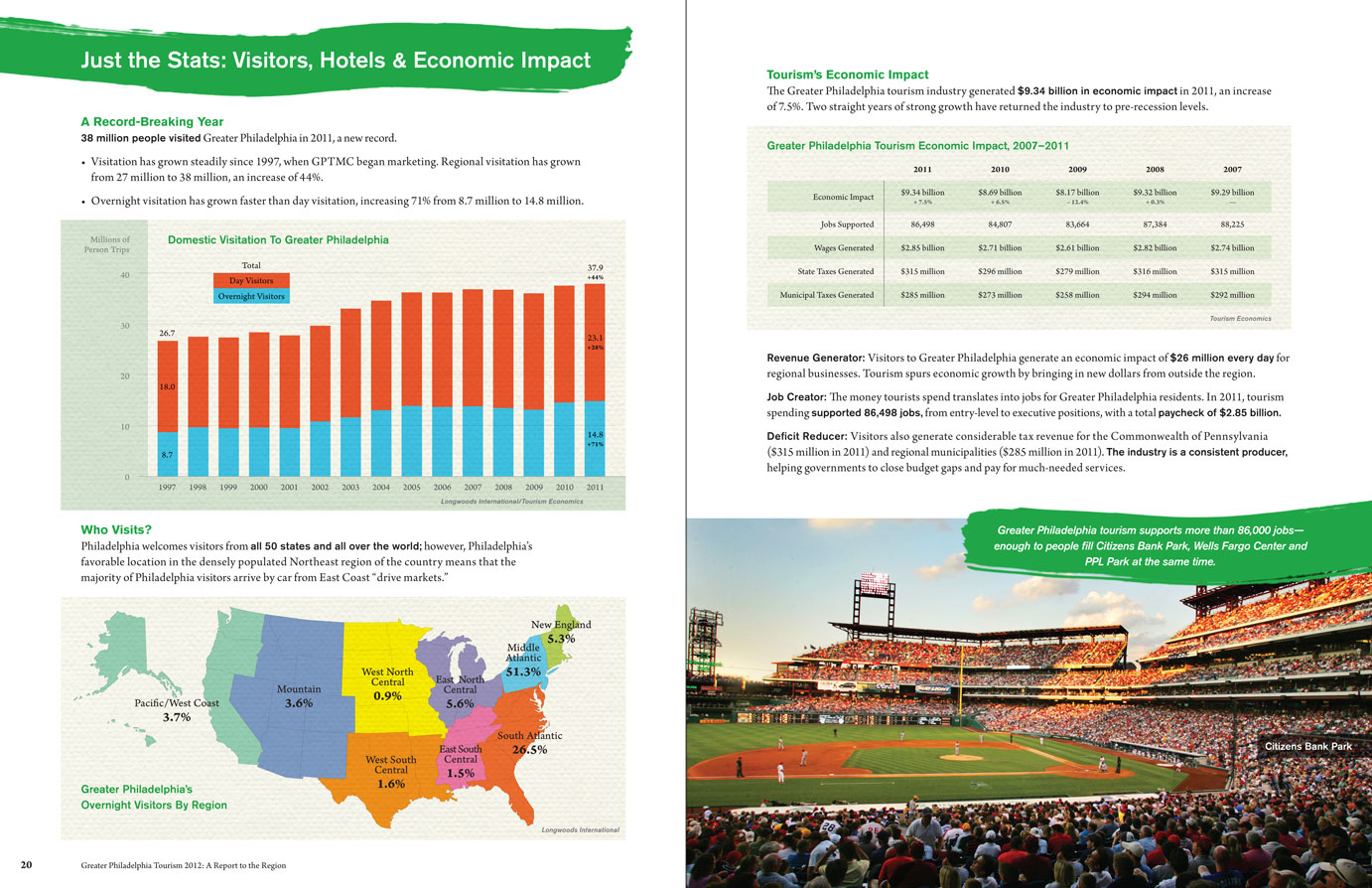 Pages 20 and 21 demonstrate that despite the sluggish recovery in 2011, tourism remains a strong segment of Greater Philadelphia's economy.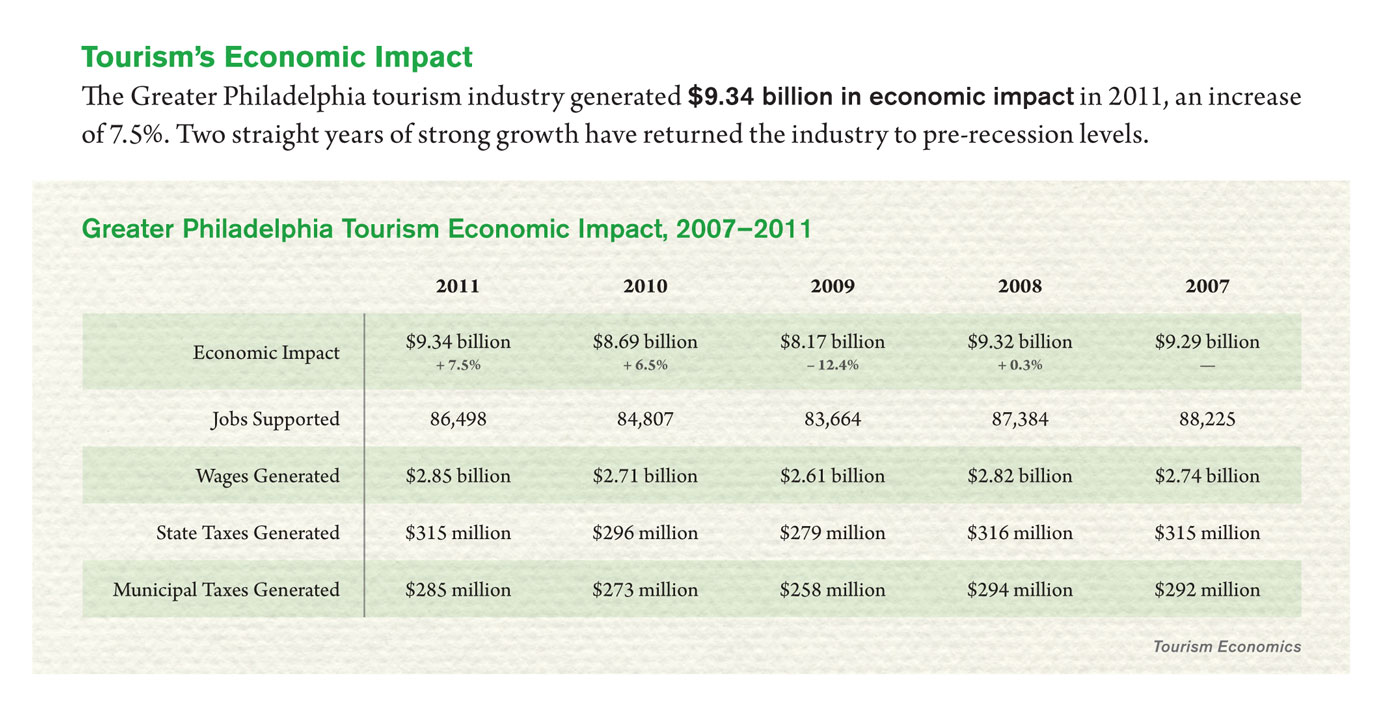 Here is a detail of the table on page 21: note the use of the canvas texture to define the edges.
To download the GPTMC 2012 Annual Report, or any report available from the GPTMC, check out visitphilly.com.